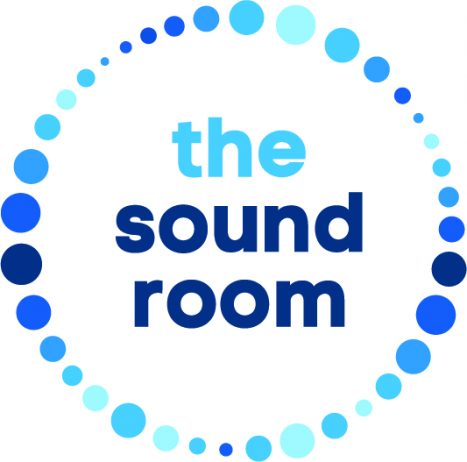 The Sound Room Ltd (est. 2003) is based in Auckland, New Zealand and is run by composers/producers Tom Fox and Marshall Smith.  The Sound Room writes and produces music and sound design for film/TV, advertising, games & apps and artists all around the world.
Services
Music composition / songwriting / arrangement / production
Sound design / SFX / foley
Mixing for film / TV / AR / VR
Mixing & mastering for music
Testimonials
"Marshall and Tom of The Sound Room scored our blue chip series Big Pacific.  The pictures were wonderful, the script was engaging but it was their music that brought the emotions of the stories to the screen. With ever shifting deadlines and recutting of the same shows many times over we put them through a trial by fire as they tried to keep up with the editorial changes we threw at them. Every step of the way they showed patience and grace while we did what we needed to do, barely leaving them time to do what they needed to do.  Nonetheless the outcome was thrilling."
Craig Meade
Big Pacific – Showrunner
The Sound Room hits the right tune for any market.  It's because of this we come back for more.  Working with Marshall and Tom is a pleasant experience since they have the patience and perseverance to deal with Client's and Cirkus' wishes and needs!
Marko Klijn
MD – Cirkus Animation
I've worked with The Sound Room for many years. We've managed to pull together some great projects, The Sound Room were the FIRST producers to give me a crack at this side of the industry and I have picked up a huge array of skills working closely with them. Professionalism, prompt and most of all, dope at what they do.
Kings
Recording Artist/Producer
Key film / tv credits
Big Pacific, Hip-Hoperation, Morgan Freeman & ESPN, BBC, Animal Planet, Discovery, PBS, BSkyB, ARTE, CCTV, NHK, BSkyB, ABC, Channel 10, SBS, SABC, TVNZ, TV3 and Maori TV.
Key commercial credits
Coca Cola, Porsche, McDonalds, Walls Cornetto & Taylor Swift, Suzuki, 7-Up, Rexona, Sunsilk, Dove, Mountain Dew, Panadol, Clear Shampoo, Comfort, TREsemmé, Hershey's, Pepsodent, Lotto, Annabel Langbein, Genesis Energy, Mobil, Crown Lager, Metropolitan Life, United Travel and Vodafone.
Key digital credits
Soul Machines (AR/VR), CAPCOM Japan (Games), Sails Pictures China (Games), ImaginMe Games (Thailand / USA), Les Mills International, Auckland Art Gallery, Auckland War Memorial Museum, Otago Settlers Museum, Basement Theatre, TAPAC, The Globe Theatre (UK).