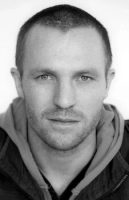 Kia ora. My name is Isaac Hamon, and I am a Stunt Coordinator based in Wellington, New Zealand with over 20 years of experience in the film and TV industry with over 200 production credits.
I love practical stunts and take great pride in designing sequences that are completely organic and only rely on camera and editing techniques to deliver engaging action. However, I'm also incredibly passionate about the integration of VFX with physical stunts and embrace these ever-evolving technologies to push the boundaries of creative storytelling. My close relationship with Wētā FX and my extensive experience in VFX-driven projects have given me a unique understanding of where the physical/digital crossovers are, allowing for efficient shoots with minimal downtime, and delivering maximum results.
I take all practicable safety measures to minimise all risks associated with all action elements. Productions are provided full risks and hazard assessments from me for all action sequences, no matter the size. These documents adhere to the NZ Health and Safety Act 2015, the production's own Health and Safety protocols, and my personal Stunt Procedures and Safe Working Guidelines.
As a Stunt Coordinator, my goal is to help bring a director's vision to life regardless of budget, scope, timeframe, or location. I thrive in creative environments and around passionate people, and I only want to add to that with my inclusion.
If you have any questions or request any further information from me, then please feel free to contact me at any time. A complete list of credits and qualifications is available on request.
Ngā mihi
Isaac 'Ike' Hamon